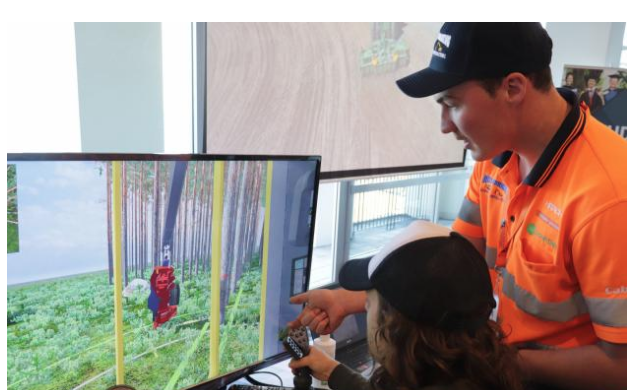 Career expo attracts Queenstown's jobless
16 June 2020
The future is looking a little brighter for some of those in Queenstown affected by Covid-19 job losses.
About 200 people attended the Southern Institute of Technology's Agricultural Redeployment Expo in Queenstown yesterday, an event aiming to connect people with jobs and courses in the agricultural and forestry sectors.
Queenstown man Buster Taylor, who was made redundant from AJ Hackett Bungy, said forestry had grabbed his interest.
"I never knew there was this much potential for forestry and the agricultural industries.
"Just looking at the potential career developments that comes with the job, looks pretty awesome to me."
Josh Hurring, from Mike Hurring Logging and Contracting, said his company had come from Balclutha to showcase the kind of work his father's forestry business does.
SIT chief executive Penny Simmonds said she was inspired to run the event after realising during lockdown it was going to be difficult for farmers to get workers now migrants were not able to get into the country.
Covid-19 had highlighted the value of the agricultural and forestry sectors to the New Zealand economy, she said.
Read the full article in the Otago Daily Times.