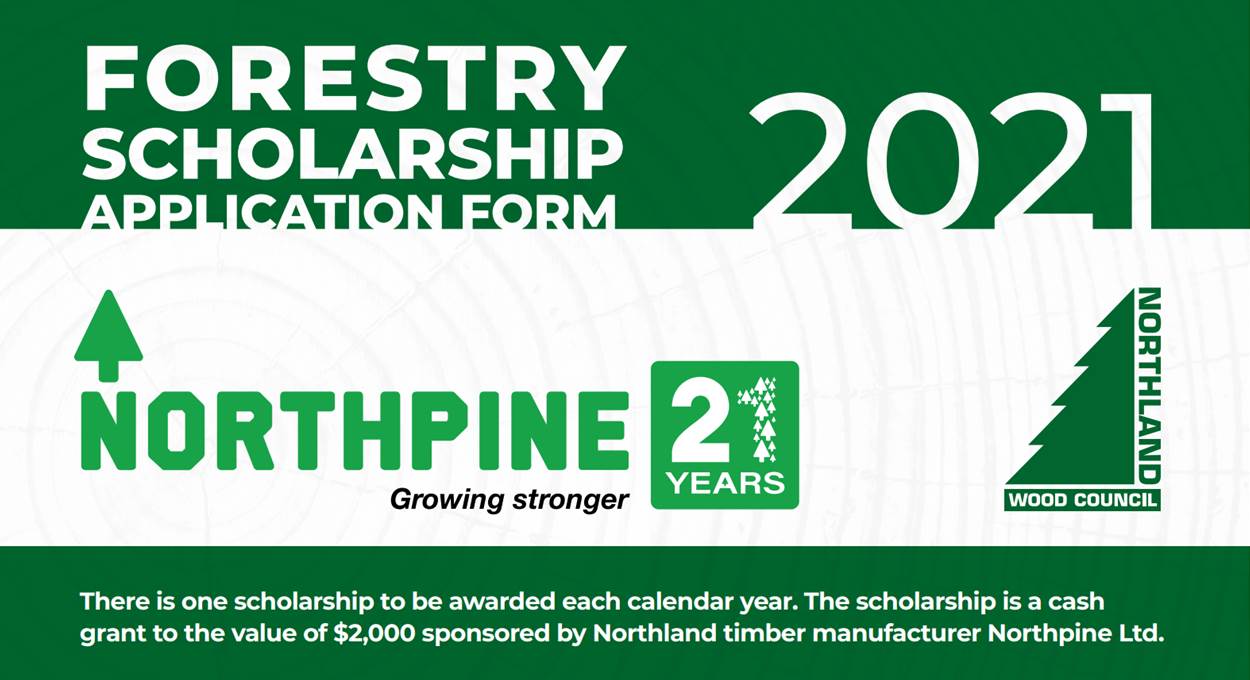 Northpine Forestry Scholarship
3 August 2021
Once again Northpine have contributed to a Forestry Scholarship $2000 for anyone looking at wanting to get into forestry training and education.
Criteria to meet includes:
A student enrolled in full time relevant tertiary study or An employee within the industry who aspires to improve their skills, knowledge and value to their employer with extra study.
Pre course academic achievement, including grades, standardised test scores and achievement test scores.
Expected career outcome in specific industry activities – either forestry and/or timber manufacturing/processing industries.
Work history, awards and recognition.
Recommendation of Principal Tutor or employer.
Community/extracurricular involvement.
NZ Citizenship or Permanent Resident.
Normally a resident of Northland (Tai Tokerau) region of New Zealand
Download the Application Form here.
Proudly supported by the Northland Wood Council